Not 18, no alcohol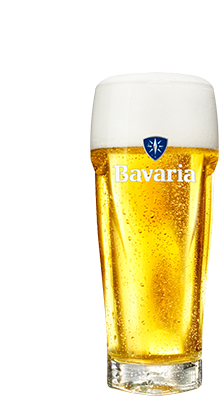 Bavaria Pilsener
Palate: Light, fruity, malt, hops
A pure and easily drinkable lager with a pleasantly light bitter aftertaste. Fresh, fruity and slightly hoppy, full of flavour and beautifully balanced.
25 cl • 2,35 - 50 cl • 4,70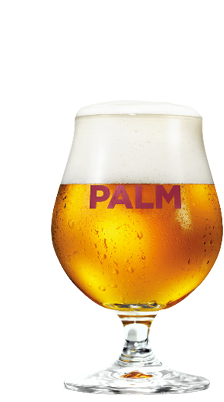 Palm
Palate: Subtle, refreshingly bitter, caramel
A refreshing Belgian amber beer with a unique, characteristic flavour. Subtle, easy-to-drink as a pilsner, with a pleasant bitterness and light caramel flavour.
25 cl • 3,25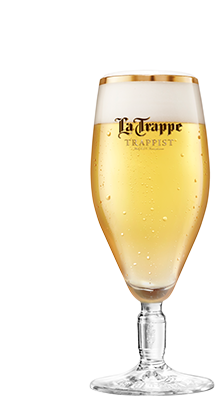 La Trappe Witte Trappist
Palate: Fresh, malty, tingling
The only Trappist white ale in the world. Light-blonde, cloudy with a firm and long-lasting head. Smooth, malty, lightly sour and tingling sensation due to the carbonation. A consistently drinkable, refreshing thirst quencher.
30 cl • 3,40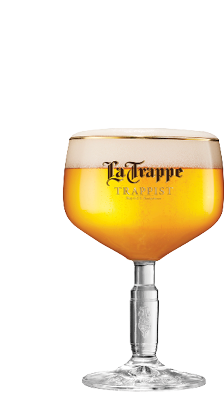 La Trappe Blond
Palate: Blond, malty, sweet, bitter
Golden yellow Trappist ale with a white head and a rich flavour. An agreeable and tingling ale with a lightly sweet, smoothly bitter and malty taste.
25 cl • 3,65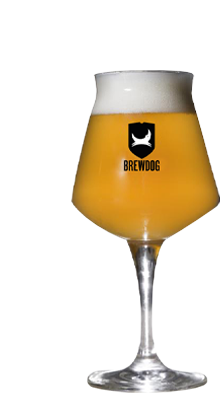 BrewDog Punk IPA
Palate: Tropical fruit, caramel
The aroma of tropical fruits with a hint of caramel. The flavour is dominated by the tingly, resiny hop of New-Zealand. A fruity explosion of flavour!

Taptip
The TapTip is the monthly guest draught beer. Ask our staff for this month's TapTip.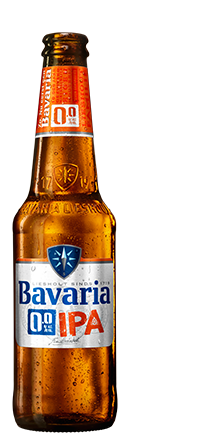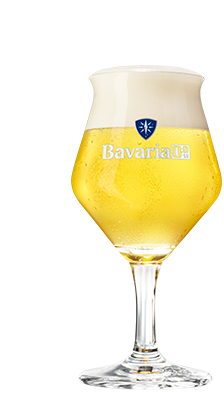 Bavaria IPA
Palate: Hoppy, citrus, subtly bitter
A surprisingly accessible 0.0% beer with a hoppy character. Brewed with 4 unique hops and natural mineral water from our own source.
2,70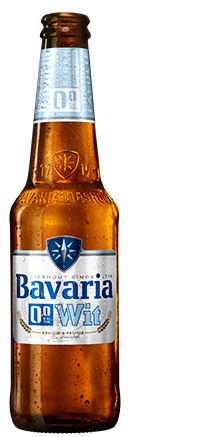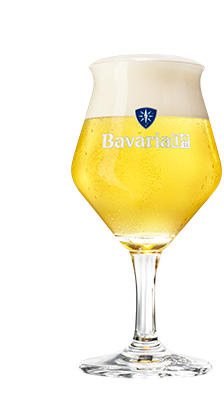 Bavaria Wit
Palate: Fresh, fruity, spicy, 0.0%
An alcohol-free white beer with a soft wheat flavour and a fruity and spicy character. Light in colour, fresh with a pleasant bitterness.
2,70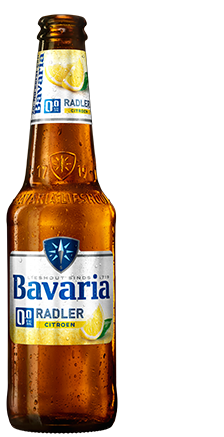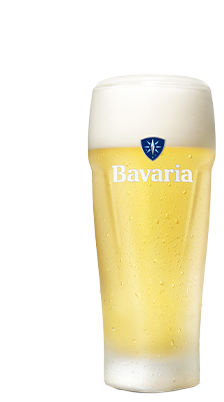 Bavaria Radler Citroen
Palate: Freshly sweet, lemon, beer
A refreshing mix of alcohol-free beer and natural citrus lemonade. A very drinkable and, above all, refreshing drink.
2,70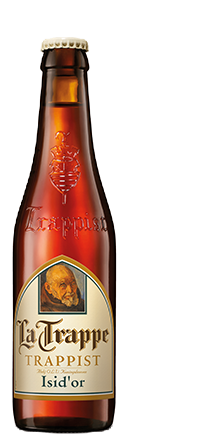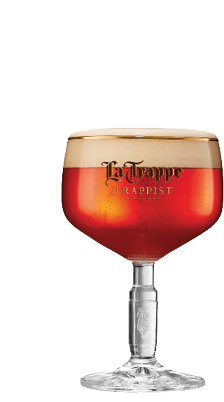 La Trappe Isid'or
Palate: Fruity, robust, caramel, bitter
Amber-coloured Trappist ale with a broken white head. The harmonious taste starts off fruity and shifts to malty caramel. A perfectly balanced ale.
4,10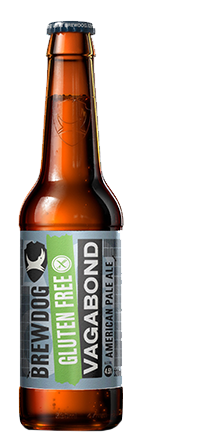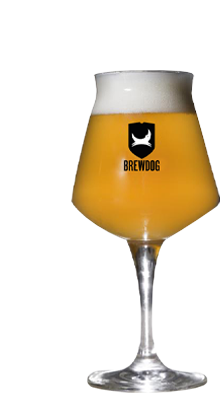 BrewDog Vagabond Pale Ale Glutenfree
Palate: Tropical fruit, caramel
In this powerful, gluten-free Pale Ale, tropical citrus flavours melt together with a slightly malty caramel base, supported by resinous bitterness.
5,70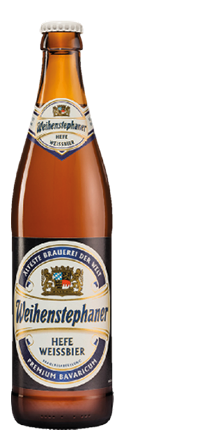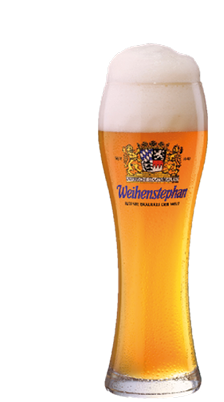 Weihenstephaner Hefeweissbier
Palate: Fresh, fruity, aromatic
Soft, fresh and creamy - the wheat gives that creaminess, plus a light, pleasantly fresh, sour taste. Banana and cloves dominate in the scent.
50 cl • 6,00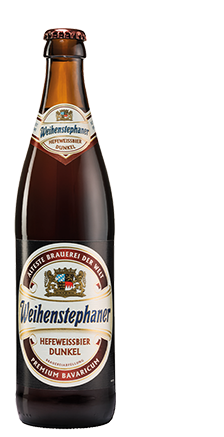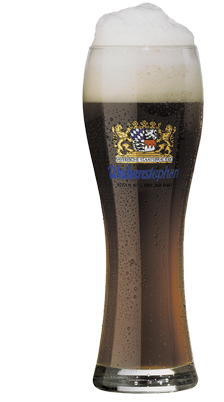 Weihenstephaner Hefeweissbier Dunkel
Palate: Fresh, aromatic, full-bodied
The characteristic aroma and flavour of the Weihenstephan yeast are supplemented by the caramelly notes of dark malt. Fresh and creamy, with a hint of cloves.
50 cl • 6,00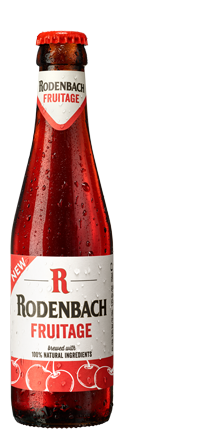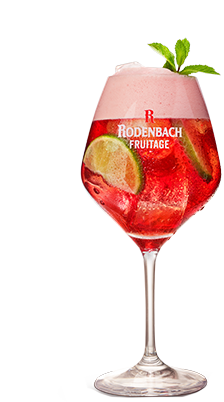 Rodenbach FruitAge
Palate: Refreshing, fruity, sweet-and-sour
A delicious fruit beer brewed with 100% natural ingredients, giving it a refreshing and sweet-and-sour flavour. Served with ice cubes, lime and mint.
4,05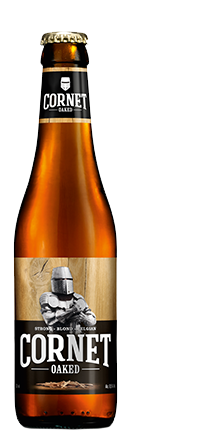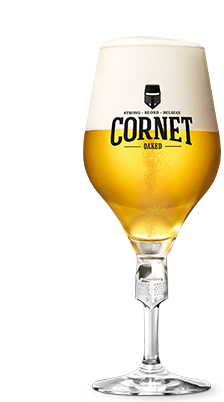 Cornet - Oaked Blond
Palate: Powerful, surprisingly smooth
A unique, powerful blond beer: surprisingly mild, subtle hints of vanilla thanks to being ripened on oak wood chips. The after-taste is long and slightly bitter.
3,80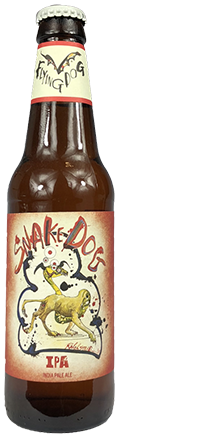 Flying Dog Snake Dog
Palate: Tropical fruit, mowed grass
Shamelessly hopped: grapefruit and guava are prominant in smell and taste. The fresh taste is complemented by pleasant, intense bitterness.
6,00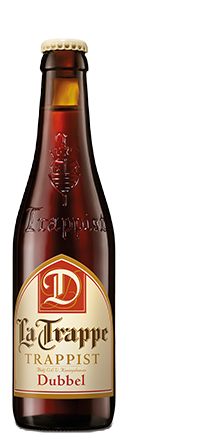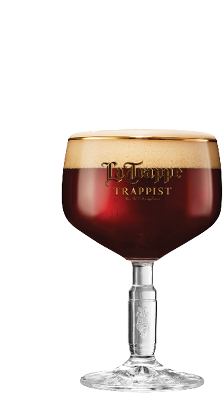 La Trappe Dubbel
Palate: Robust , full malt, caramel
Classic dark-brown Trappist ale with an ivory-coloured head. A full malty and caramel-sweet taste with a subtle, sweet influence of dates, honey and dried fruits.
3,65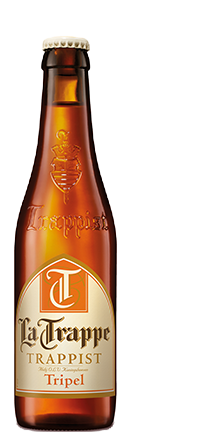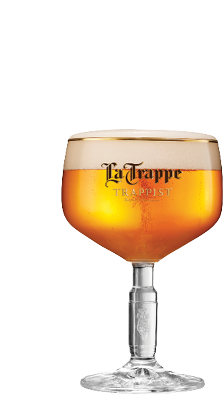 La Trappe Tripel
Palate: Blond, sweet, fruity, bitter
Classic and powerful Trappist ale. Golden blonde with a white head. A full flavour with a candy-sweet and light malty character.
4,10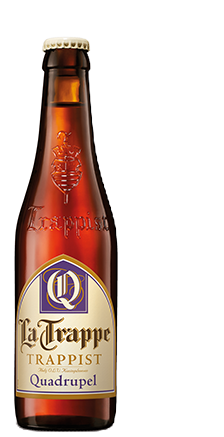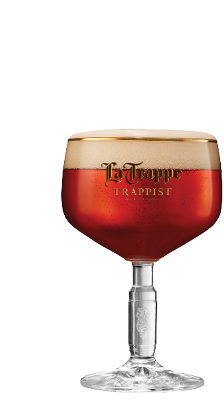 La Trappe Quadrupel
Palate: Dark, heavy, robust, sweet
Characteristically Trappist ale and the source for the name of this style. Warm, amber-coloured with a cream-coloured head. The full, heart-warming and intense taste is malty with sweet tones of dates and caramel.
4,50